Nijmegen is the oldest city in the Netherlands and carries a lot of culture within its walls and historic buildings. It is also the place of birth to local legends and myths, Mariken van Nieumeghen being the most renowned. Nijmegen's city centre, with its wide selection of high-quality shops, from modern shopping centres to cosy little boutiques, is popular with visitors. Nijmegen has the highest concentration of outdoor cafés in the Netherlands, and the many terraces offer great people-watching opportunities. For some pre trip sightseeing in Nijmegen, our Fresh Eire Adventures intern, and proud Dutchie, Mark Zwerus shares with you the best attractions, hotels and restaurants for you to enjoy.
Attractions
Museum het Valkhof
An extensive collection of Roman art and implements plus ancient and modern art reflecting the rich history of Nijmegen are on exhibition in Museum het Valkhof. Not only does the museum display a large and important collection of Roman archaeology, and a special collection of modern art, it also exhibits an ancient art reflecting the rich history of Nijmegen.
Africa Museum
The Africa Museum offers you an appealing combination: an indoor museum featuring a substantial collection of the African art and cultures. The museum also has an outdoor area which is highly educational on the culture of living in an African tribe.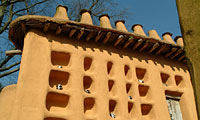 MuZIEum
This somewhat quirky museum lets you see through the eyes of a blind person or someone with limited visibilty. The tour guide literally guides you through all sorts of daily situations like walking through a living room. Furthermore, you can create your own message in braille and learn how to read it.
Hotels
Hotel MANNA
Hotel MANNA is one of the best around. This centrally located four star hotel offers large rooms furnished with contemporary interiors. It boasts an excellent buzzy restaurant which is as popular for lunch as it is for dinner.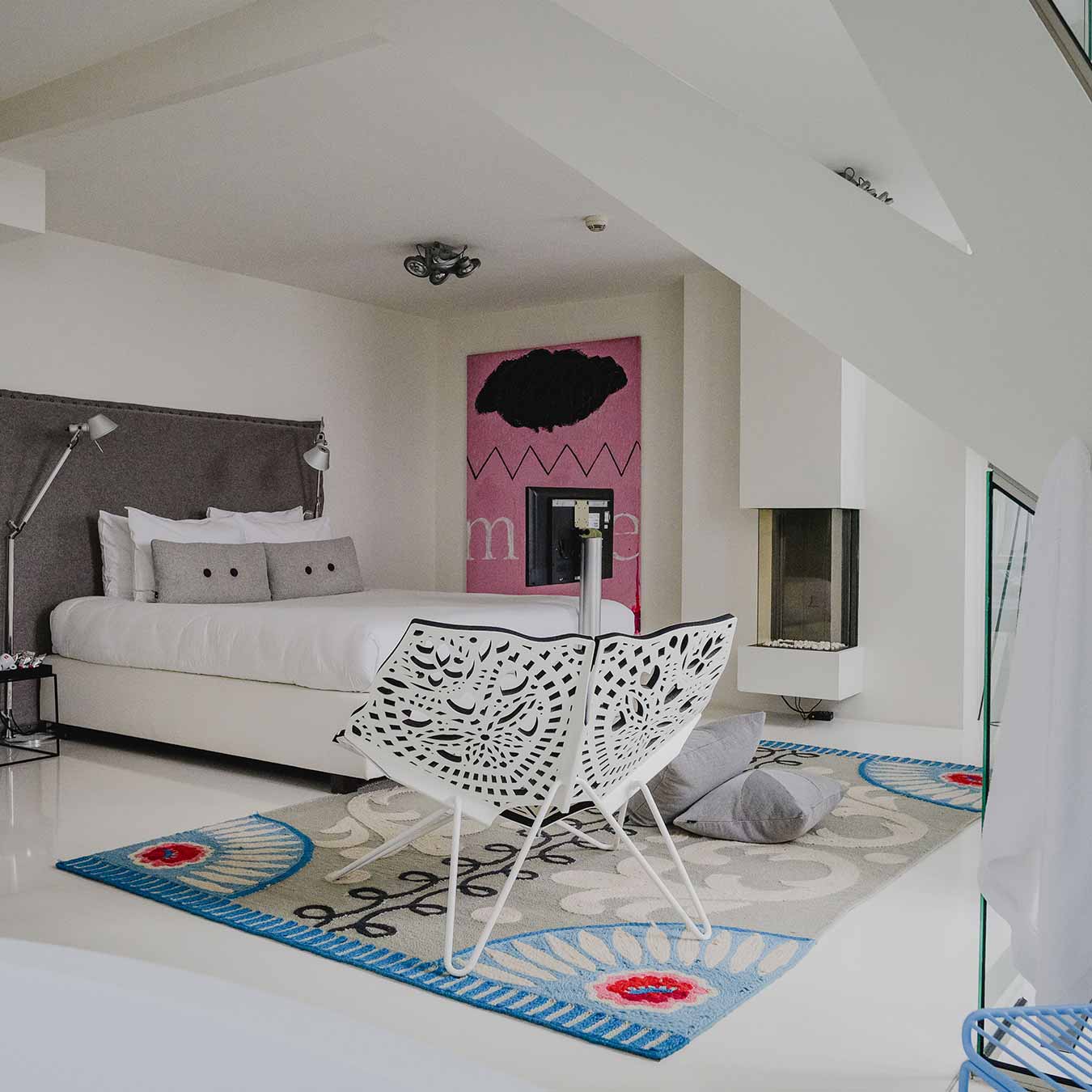 Prikkels
Prikkels is a 2/3 star hotel located above the restaurant Prikkels. The hotel offers 5 rooms with a different theme in each room so you can book one you are comfortable with. The exterior is traditionally Dutch and is typical of the historic city centre. Be warned: there are steep stairs to climb.
Sanadome Hotel
The Sanadome is a four star hotel that boasts a wellness spa and is located just outside the city centre. The rooms are decorated in a contemporary style. Most rooms feature a balcony that overlooks the front driveway with the small fountain and the parkland in the background.
Restaurants
De Nieuwe Winkel
De Nieuwe Winkel is an organic and unique restaurant due to its originality in recipes and presentation. The restaurant is located in the historic city centre and adds a modern interior to this recipe to make it a fine establishment. Service here is particularly good.
De Firma
Located very close to the river Waal, De Firma is a very atmospheric restaurant which prefers to use ingredients they make or grow themselves. The dishes make this restaurant stand out because of enticing presentation, a lot of diversity in flavour and generous portions. Padraic, founder and managing director of Fresh Eire Adventures, reviewed this restaurant on Tripadvisor:
Some serious thought went into the decor of this business; full of stylish period pieces, with more than a nod to Holland's design heritage, the bar and restaurant offers tapas style dining with some very original twists. A limited wine list with some excellent bottles. Service is fun and friendly. A great vegetarian and pescatarian selection choice.