Explore the Netherlands, Europe's most beautiful regions on one of Fresh Eire Adventures authentic bike tours. Expect the best on a cycling tour in Holland; we use mostly back roads, city streets and bike paths. The country is remarkably bike-friendly and you'll see all kinds of people using their bikes for commuting, shopping, school runs as well as for leisure.
Unsurprisingly other road users, like car and truck drivers, are extremely accommodating towards cyclists. You'll also see every kind of bike imaginable but the style that most folks remember is the upright "Dutchie" style. Holland is mostly flat, remarkably so in fact. Much of the country lies at (or even below) sea-level so don't expect much in the way of climbs; some small hills exist but they barely count as hills on a bike trip!
Dates Holland | Prices Holland | Included Holland | Extras Holland
As with most of our tours,  we include 4 dinners with wine/beer (one dinner on your own in Utrecht), 3 lunches (with wine/beer), all tastings (Cheese!  Stroopwafels!  Pastries!  Chocolate!  Appelcake!), all included attractions (castle visits, windmills, museums & galleries), full van support, snacks...all the usual trimmings and a few extras along the way.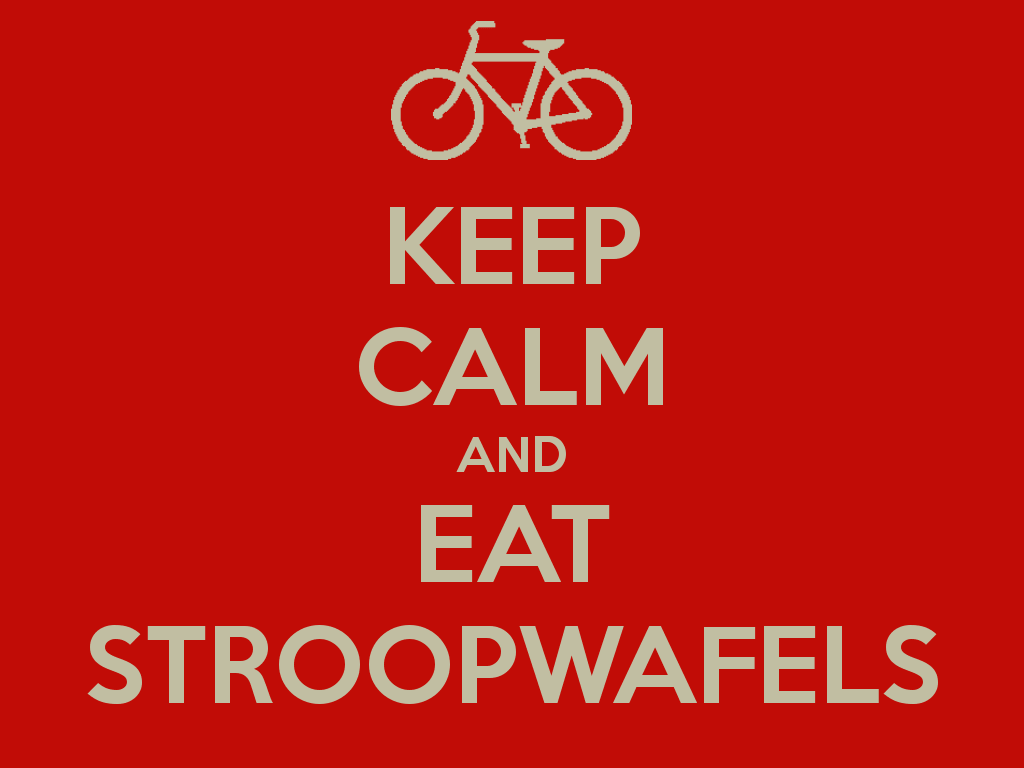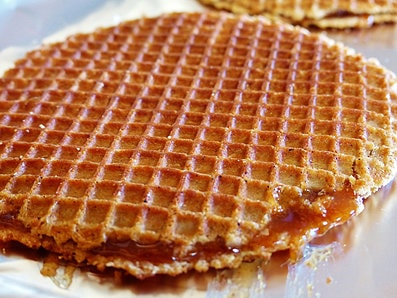 Holland in April is Tulip season; expect to enjoy lots of fresh market garden produce and local specialities such as Gouda & Edam cheese, Sauerkraut, Stroopwafels and Erwtensoep. The fields around Keukenhof will be alive with numerous varieties of tulips in a wide variety of colours – here we'll meet a local expert who will tell us everything you need to know about tulips and their importance to Holland's horticultural heritage. You will have two guides on this trip; one of whom in guaranteed to be a local bi-lingual Dutch guide.  We have designed an action packed itinerary of the best biking, fabulous cultural inclusions, authentic hotels and gorgeous gourmet restaurants, pubs and bistros.
We will see you in Nijmegen!
Itinerary
Day 1, Sunday
Your Fresh Eire Adventures craic commando team will meet you at either Nijmegen train station or at your hotel in Nijmegen (I recommend that you spend Saturday night in either Nijmegen, or in Amsterdam taking an early morning train to meet us in Nijmegen).  Please be dressed ready for biking (padded bike shorts are a great idea all the time – BUT ESPECIALLY ON THE FIRST DAY) when we meet.  We'll take care of your luggage and then we'll transfer to our first visit of the week; the quirky Velorama bicyle museum.  Nijmegen is one of the oldest cities in Holland and celebrated its 2000 year anniversary in 2005.  While you stroll around the small museum your bike will be prepared and then we'll meet for a light picnic lunch in front of the museum on the banks of the Waal river.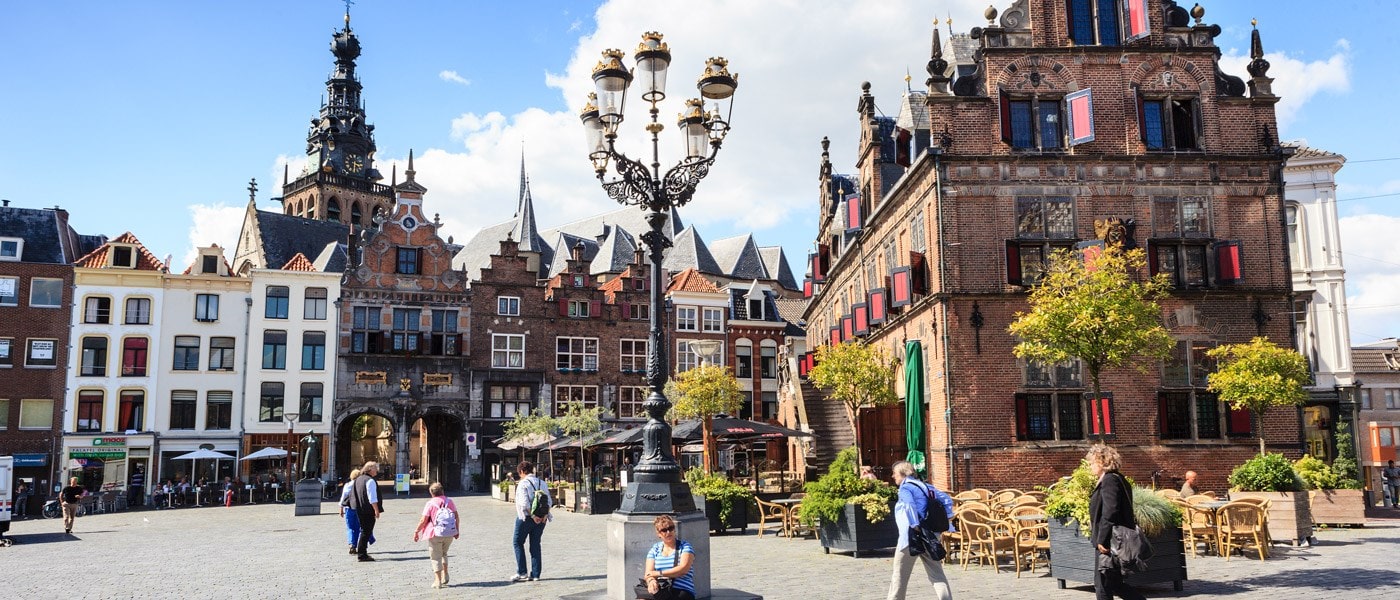 You'll sample your first Wageningen wine while being fitted to your bike.  After a review of bicycling safety, we'll introduce you to your bike, show you how to change gears & use the brakes (please, humour us – it's always best to go over everything as every bike is different), and make some micro adjustments to ensure a comfortable ride for the week ahead and then we'll set off.
Today we'll stick to the bike paths through the town, dedicated bike paths and less travelled public roads.  We'll ride through central Nijmegen offering a unique town tour by bike and pass through rural farmland so expect to see market gardening as we head north in the direction of Arnhem.  In Arnhem we'll take a break to sample our first Stroopwafels; thin waffle sandwiches with delicious syrup or caramel inside.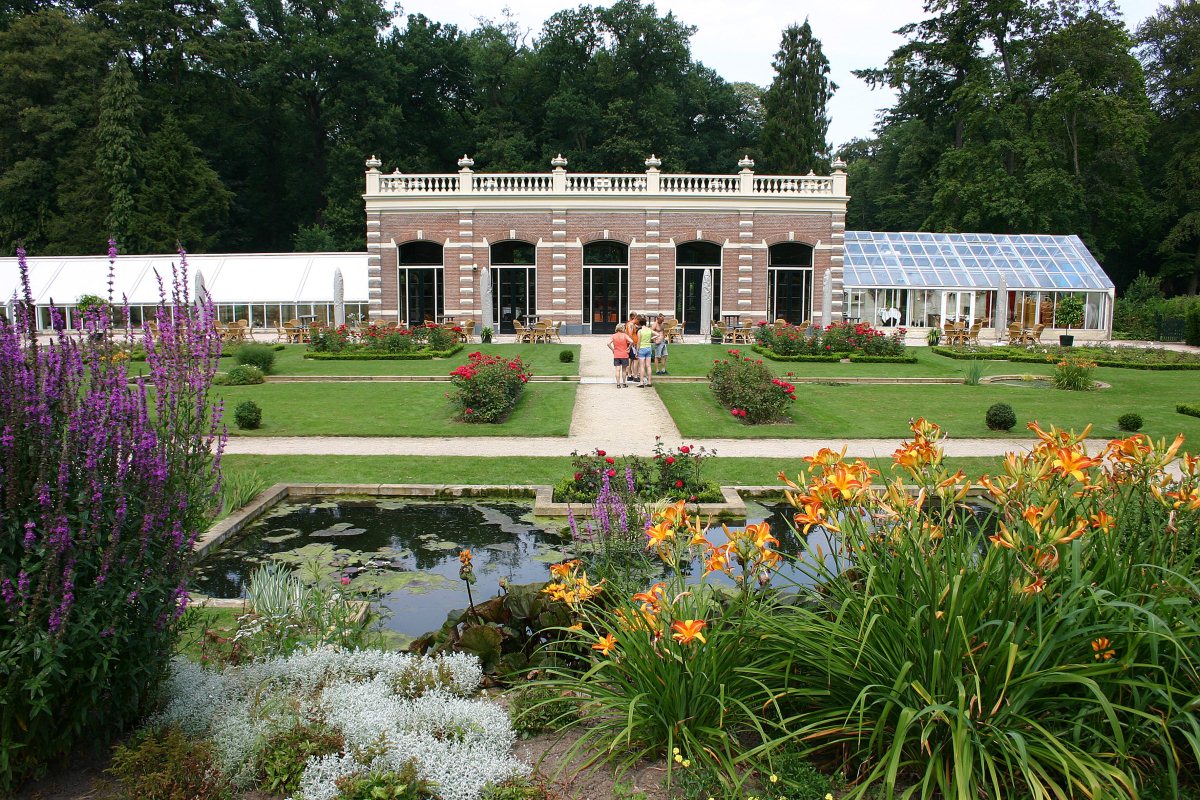 After riding approximately 20 miles we'll arrive at our first hotel of the trip; the stunning Landgoed Hotel Groot Warnsborn located just beside the HogeVeluwe Park National Park where we'll check in for one night only.  All guests on the Classic and Deluxe packages stay here.  You'll have ample time to relax and change for dinner. Tonight we'll meet for a pre-dinner Trappist beer tasting around 7pm before moving into the dining room for the first of our delicious dinners together this week.  Expect there to be lots of local produce represented in this quite traditional affair and more local wine to sample – Proost!
Included meals:  Lunch, dinner
Classic and Deluxe hotel: Landgoed Hotel Groot Warnsborn (4 star)
Day 2, Monday
After breakfast at our hotel (served from 8am) we'll meet in the lobby and have a brief meeting discussing the day ahead's route and highlights.  Because, unusually, we'll be spending only one night at our first hotel, on our second morning together we'll be checking out.  Please make sure your luggage is ready for transportation (and please look under the bed to make sure your favourite pair of socks has been packed) following breakfast.  Please leave your bags packed inside your rooms and we'll take care of your luggage ensuring it will be collected and taken to our second hotel.  We will set off at 9.00am on our bikes.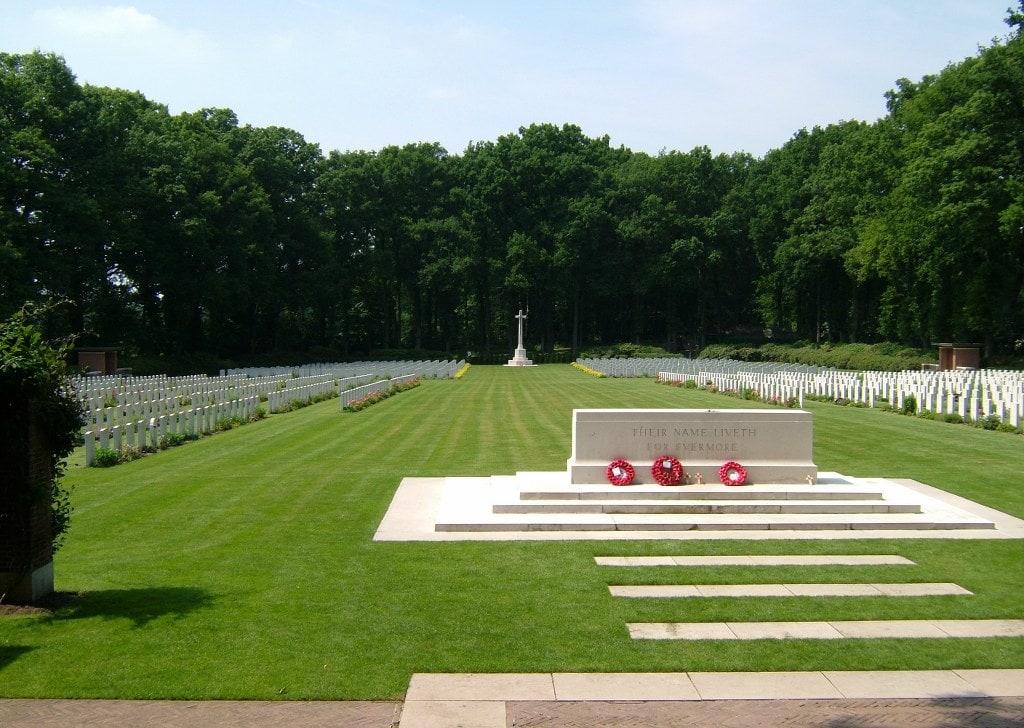 On our second day we ride together to Oosterbeek, a short 3 mile ride from Arnhem. The town is best known for being heavily damaged in the September 1944 Battle of Arnhem.  We'll visit the War Cemetery here; a sombre and moving resting place of over 1700 war dead, most of whom were British servicemen who lost their lives either in an attempt to cross the Rhine river in 1944 or in the liberation of Arnhem the following year (Operation Market Garden).  Other nations represented include Canada, Poland, Australia and New Zealand as well as Holland. Eerily, the numbers being interred here continues to grow as, to this day, there are human remains still being found in the locality.  Oosterbeek features in the WWII television serial Band of Brothers.
We'll continue on our journey westwards and you'll have an open lunch there in Amerongen (lots of options; my favourite is the cycle café, Buitenlust) before visiting Castle Amerongen which traces its history back to the 13th century although the current Baroque style building was constructed in 1674 a year after the original structure was burned by the French.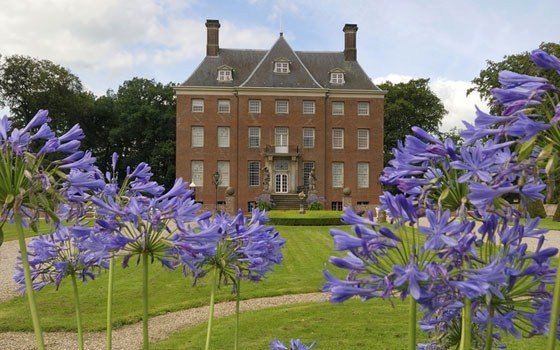 We approach Utrecht by way of the famous LF4 bike path. The Dutch cycle paths are amazing – in a country where cycling is not just a means of transportation for all but, rather, a way of life you'll be hard-pressed to find a more cycle-friendly nation.  Lined with natural heritage sites and areas of conservation these paths are the secret key which unlock the unique culture of Holland; all 25,000 miles of them.
Once in Utrecht the group will split up; Classic package guests will stay at the super stylish Hotel Mary K while our Deluxe package guests will stay at the Grand Hotel Karl V.  Upon checking in, as usual, you'll find your luggage has been sent to your respective rooms and today you'll have at least an hour and a half before we meet up for dinner in a central Utrecht restaurant.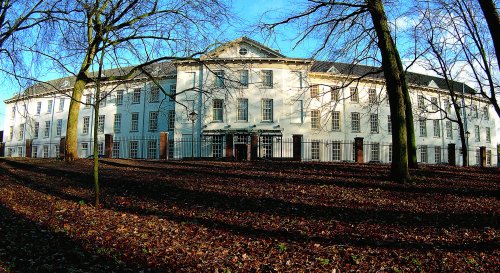 Grand Hotel Karl V is a unique 4-star hotel in the historic centre of Utrecht where medieval charm and modern luxury come together. The splendid complex of buildings and magnificent courtyard gardens dates from the 14th century and was reopened in 1999 after an impressive renovation. Where the knights of the Teutonic Order once resided, with Charles V and his sister Maria of Hungary among their prominent guests, you will be welcomed with a more contemporary experience in line with their reputation of providers of luxurious hospitality.
Included meals: Breakfast, dinner
Classic and Deluxe hotel: Grand Hotel Karl V (4 star)
Day 3, Tuesday
This morning we shall take off on our loop ride together at 9.30am.  There will be plenty of time to enjoy your beautiful hotel this morning as there is no packing necessary today.
While today's ride is short, it is beautiful and features some of the most picturesque windmills in all of Holland; we call this ride the Windmills Loop and we have lots of additional riding available today but the base ride is approximately 25 miles.  While we'll pass many small villages, the main town we'll visit today is Loodsdrecht.
Loodsdrecht is a lakeside village known for its appeal to affluent Dutch many of whom travel from the capital to their holiday homes here.  As such the area around Loosdrechtse Plassen boasts several impressive yachts clubs and fine stylish eatieries.  We'll have lunch here today.  Once we get back on our bikes we'll try to get you back to Utrecht for some free time to explore the town.
This afternoon when we return to utrecht you are free to explore the medieval centre of this marvelous town.  The Domtoren (14th century bell tower) and St Martin's Cathedral on Domplein Square are particularly noteworthy.
Dinner tonight will be on your own - there are many, many options here and a few fun bars in the centre of Utrecht.  Tonight you'll see how easy it is to be in Holland as a non-Dutch speaker; the locals love to practice their language skills initially learned at school but perfected on a steady diet of North American television shows and Hollywood movies.
Included meals: Breakfast, dinner
Classic and Deluxe hotel: Grand Hotel Karl V(4 star)
Day 4, Wednesday
This morning is another moving day.  After breakfast (more pastries and stroopwaffels – eat early, eat often!) we'll check out of our hotels. Our fourth day sees us meet up in the centre of town and leave Utrecht together.  We'll progress in a westerly direction towards Gouda and then north towards Haarlem. Today is the longest ride of the week at around 50 miles, but don't be intimidated; remember our Dutch rides are easy!
This morning we'll stop for a coffee in Oudewater; a very pretty medieval town which is famous in equal measure for its rope manufacturing and, more interestingly, for its 16th century witchhunts.  We'll ride past the Weigh House; where those accused of witchcraft were offered a chance to prove their innocence.  Unsurprisingly no one was ever proved to be a witch in Oudecraft but the public weighings were a spectacle.  Even today you can pick up a certificate confirming that your body weight is relatable to your appearance. Let your guides know if you'd like to be weighed; we'll park up your pedal-powered broomsticks for a few minutes to accomplish this.
Our lunchtime destination is the city of Gouda, a city synonomous with a creamy semi-hard cheese which is frequently smoked and served as a breakfast staple.  The city centre has a fine array of churches not least St Johns which we will visit to marvel at its 16th century stained glass – the most impressive in Holland.  It is also the Stroopwaffel capital of Holland. We'll have lunch in an authentic restaurant close to the Market Square.  Depending on our arrival time in town we'll either visit St Johns either before or after lunch.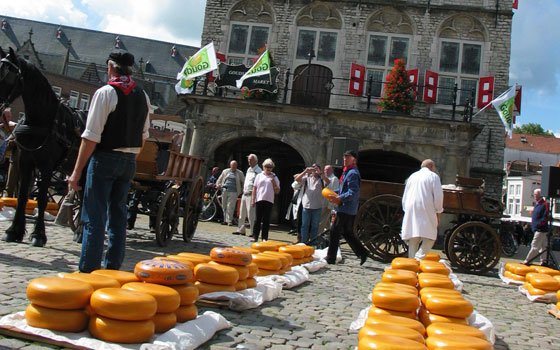 After our visit, we'll then continue on our ride to our final hotel - the fabulous Hotel Duin & Kruidberg just a few kilometres from Haarlem.  This afternoons ride is the longest stretch of the week; if you're getting tired then consider taking a van ride after lunch.  The Duin & Kruidberg Country Estate consists of the merger of two estates – Duin & Berg and Kruidberg. In 1682, William III purchased Kruidberg Estate, which soon became known informally as 'Princenbosch (the Prince's forest).  William III used the luxurious grounds, a smaller version of Het Loo estate in Apeldoorn, as a hunting retreat. In 1895, Duin & Kruidberg Country Estate was purchased by Jacob Theodoor Cremer, president of the Nederlandsche Handel Maatschappij, who ordered the construction of the largest residence in the Netherlands, with splendid gardens and a lake. His wife Annie, who was English born, decided to make her own personal mark on their new home: it was to become an English country house, where the whole family could gather to spend the summer, while enjoying freedom and privacy. This meant that the house was in fact arranged like a hotel, its rooms having their own adjacent bathrooms and dressing rooms.  In 1961 the Cremer family sold the estate to the Nederlandsche Handel Maatschappij. The new owner turned it into a holiday retreat for its staff. In 1993 Duin & Kruidberg became a conference and training center for ABN AMRO Bank. The facilities were modernized in 1996, adding a conference center with five meeting rooms, four smaller rooms and a Business Center. A new hotel wing with 44 hotel rooms was added in the year 2000. For more than 300 years the estate has been privately owned. At the start of 2002 it officially opened its doors as a five-star hotel for both business and private guests, making this previously secret haven accessible to a wider public.  In 2005 the à la carte restaurant De Vrienden van Jacob was awarded a Michelin star (we'll be dining here on our final night, tomorrow).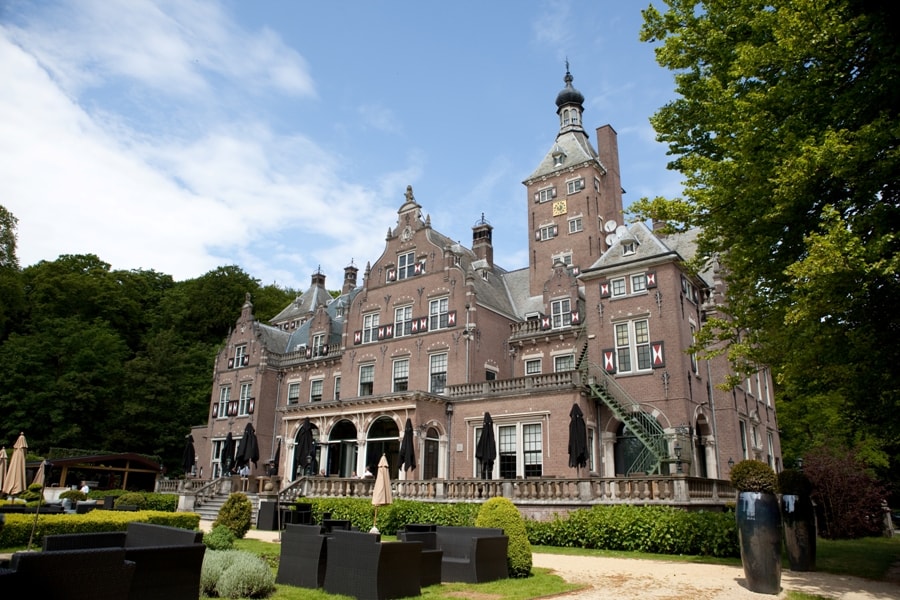 Tonight's dinner is in the bistro restaurant of the hotel – we feel you'll appreciate the informality after our long day in the saddle.  Expect to see plenty of international dishes with a Dutch culinary take on the menu tonight.  Your guide will of course offer suggestions and assist when making your choices.
Included meals: Breakfast, lunch, dinner
Deluxe and Classic hotel: Hotel Duin & Kruidberg (4 star)
Day 5, Thursday
Our fifth day's ride sees us cycle towards the infamous Lisse tulip fields in a loop ride which will stun your ocular senses!  First we'll visit the impressive ruins of the 13th century Castle Brederode, and continue towards Zandvoort one of Holland's most popular beach towns where we'll have an early lunch.
We'll visit the famous Keukenhof Gardens in nearby Lisse, the epicenter of Dutch floriculture.  This will be the uncontested highlight for the flower lovers amongst you.  Here's you'll see tulips, tulips and more tulips; all grown for the lucrative bulb and flower markets – from Lisse alone over 100 global flower markets are served.  The sandy soil in Lisse's surroundings were highly suitable for its growth provided the soil was fertilized. The nearby sand dunes were excavated and forests cut down progressively over time for more fields for the flower business (bulbs need excellent drainage thus sandy soil is ideal).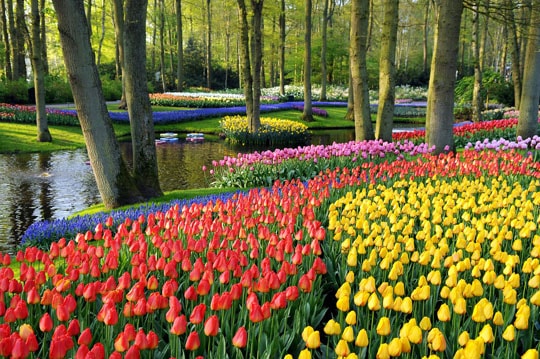 We'll ride back to our hotel to arrive at our hotel around 4.30pm.  Tonight our final dinner together will be at the hotel's Restaurant De Vrienden van Jacob - a lekker Michelin star affair.  We'll toast our week together with a selection of wine from the extensive wine list which features some familiar bottles and regions from where Fresh Eire Adventures offers other wonderful tours.  Bon Appetit and Proost!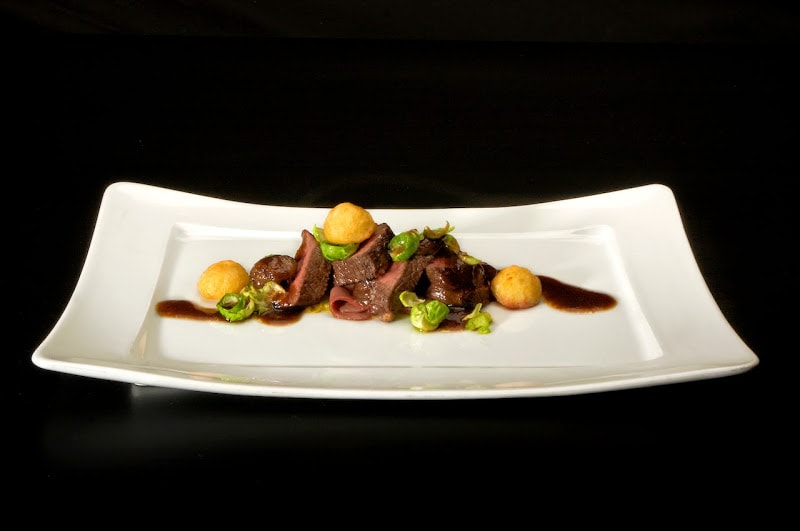 Included meals: Breakfast, dinner
Deluxe and Classic hotel: Hotel Duin & Kruidberg (4 star)
Day 6, Friday
This morning at approximately 11am, after a leisurely breakfast, we'll transfer you to either Haarlem where you are free to explore the city or to Haarlem train station.  If you'd like to take a final early morning bike ride – please let your guides know the night before and your bike will be ready for you at 8.30am; we'll ride in a loop of approximately 10 miles and have you back at the hotel with time to take a shower before we transfer to Haarlem.  There are many trains to Amsterdam, Brussels and beyond from Haarlem station and you should aim for a departure from the train station around noon (earlier departure are possible of course but might require you taking a taxi to the station in order to take them).  Pedal on!
Included meals:  Breakfast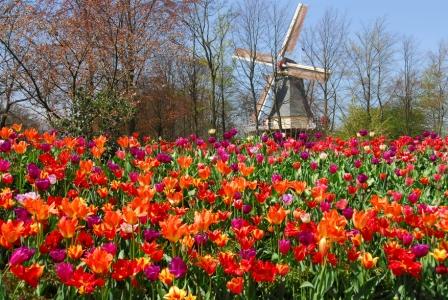 From our blog
---
Dates Holland
April 13-18, 2024* (Saturday - Thursday tour; custom itinerary)
Any start dates available upon request, subject to availability
Prices Holland
Classic: US $4,895 pps. Single supplement US$500
Luxury: US $5,695 pps. Single supplement US$800
Classic accommodations include 3 & 4 star hotels and inns. Luxury accommodations include 4 star hotels (minimum).
Included Holland
Use of hybrid bike and helmet. More about our bikes
Transfer from Nijmegen train station on start day
Transfer by train to Haarlem train station on end day
4 exquisite dinners & wine
3 gourmet lunches & wines
Admissions to all included attractions & tastings
Baggage transfers
Tips for hotels/restaurants
Healthy snacks, water, full guiding services, support vehicle.
5 nights B&B in luxurious 3 & 4 star hotels and inns (Classic) or 4 star (Luxury) hotels (Continental breakfast)
Extras Holland
We have a variety of fun extras you can choose from to make your stay in the Netherlands even more memorable. These include:
Food tours of Amsterdam (by bike)
Walking tour of the city centre
History & Gastronomy weekend tour of Amsterdam
Literature & Theatre & Art weekend tour of Amsterdam
Amsterdam Oddities weekend tour